Previous Page
Landmark Inwood
5458 West Lovers Lane, Dallas, TX 75209
Movieline: 1-(214)-352-5085
Website: http://www.landmarktheatres.com/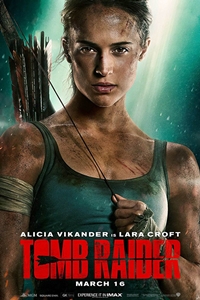 Tomb Raider (PG-13)
Cast: Alicia Vikander, Dominic West
Runtime: 1 hr. 58 mins.

Lara Croft is the fiercely independent daughter of an eccentric adventurer who vanished when she was scarcely a teen. Now a young woman of 21 without any real focus or purpose, Lara navigates the chaotic streets of trendy East London as a bike courier. Determined to forge her own path, she refuses to take the reins of her father's global empire just as staunchly as she rejects the idea that he's truly gone. Going explicitly against his final wishes, she leaves everything behind in search of her dad's last-known destination: a fabled tomb on a mythical island that might be somewhere off the coast of Japan. Suddenly, the stakes couldn't be higher for Lara must learn to push herself beyond her limits as she journeys into the unknown.
Closed Captioned • Descriptive Video Services • Hard of Hearing • Up Stairs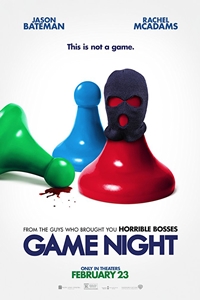 Game Night (R)
Cast: Jason Bateman, Rachel McAdams
Runtime: 1 hr. 40 mins.

Bateman and McAdams star as Max and Annie, whose weekly couples game night gets kicked up a notch when Max's charismatic brother, Brooks (Chandler), arranges a murder mystery party, complete with fake thugs and faux federal agents. So when Brooks gets kidnapped, it's all part of the game - right? But as the six uber-competitive gamers set out to solve the case and win, they begin to discover that neither this game - nor Brooks - are what they seem to be. Over the course of one chaotic night, the friends find themselves increasingly in over their heads as each twist leads to another unexpected turn. With no rules, no points, and no idea who all the players are, this could turn out to be the most fun they've ever had... or game over.
Closed Captioned • Descriptive Video Services • Hard of Hearing • Up Stairs